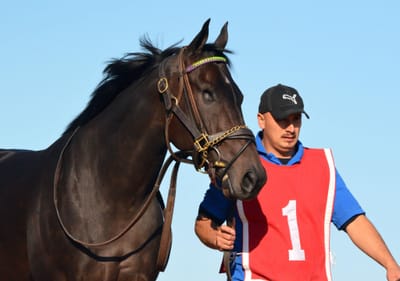 Ted Maher Racing Stables is based at Fair Hill Training Center in Maryland and concentrates on racing in the Mid Atlantic region.
MISSION STATEMENT
: To develop horses in a manner whereby they may reach their fullest potential, and to ensure the welfare of each horse.
BUSINESS CONSIDERATIONS:
There are lucrative opportunities in all states in the region, and we carefully select horses with the various state-bred programs in mind.
Our main goal is the development of the potential of each horse. We place positive overall outcomes - rather than the short-sighted, immediate desires - at the forefront.
Ted Maher personally has ownership interests in most of the horses under his care. He invests his owns monies, exactly in the manner of any other partner, and manages the partnerships.
TRAINING
We provide high quality training and care which includes:
Ensuring maximum time outside of the barn on a daily basis by means of unrushed training, paddock turn out, and hand-grazing.
Developing and implementing an individualized program focused on performance, health, soundness, and longevity.
Employing high-quality individuals who fit within the culture of the stable.